Abstract Submission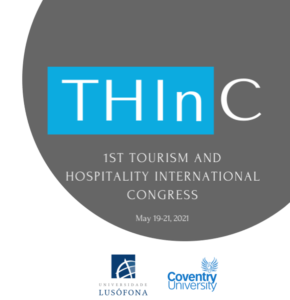 ABSTRACT SUBMISSION
Due on 14 February, 2021
We are inviting and welcoming abstracts from all areas of interest in leisure studies and beyond, with a specific focus on topics related (but not limited) to the following subjects:
Cultural diversity and tourism;
Cultural diversity and local development through tourism;
Innovation, entrepreneurship and cultural diversity in tourism;
Competitiveness and tourism development based on cultural diversity;
Tourism, intangible cultural heritage and local development;
Good practices in tourism and cultural diversity promotion;
Cultural inclusion in tourism;
Indigeneity;
Postcolonialism;
Tourism and cultural/public diplomacy;
Tourism and SDGs in the perspective of cultural diversity promotion;
Cultural diversity and knowledge management (environmental, local, tacit knowledge);
Marketing cultural diversity;
Cultural heritage and cultural diversity protection and management in tourism development;
Globalization and tourism;
Tourism and peace.
Any questions regarding potential fit is encouraged by contacting the Chairman of the Local Organizing Committee (LOC), Fabio Carbone, at fabio.carbone@coventry.ac.uk.
Note for students. Students are encouraged to submit abstracts reporting empirical research, theoretical work, and works-in-progress. Student submissions will undergo the same review process as non-student submissions.
HOW TO SUBMIT
Abstracts must be sent electronically, as attachments, to THInC2021@ulusofona.pt. For additional information about abstracts' submission, please send your enquiry to abstractsTHInC@cplevents.pt.
GUIDELINES FOR AUTHORS
Abstracts must be submitted in English, as a primary language, and, optionally, with a translation in Portuguese, Spanish, French, Arabic or Farsi.
Abstracts must not exceed 600 words in length. Abstracts failing to meet this requirement will be rejected without review. Three-to-five keywords and a reference list are required, but do not count toward the abstract length.
Abstracts must include a title and describe the purpose of the proposed presentation, explain the approach used (e.g., theoretical lens, methods), describe the ideas or findings it will explore, and articulate the practical or scholarly relevance that makes it suitable for THInC2021.
The selected abstracts will be published in a Book of Abstract to be published before the conference. Changes to submitted abstracts will not be accepted after the deadline.
ABSTRACTS MUST BE SUBMITTED BY MIDNIGHT ON February 14th, 2021.
Acceptance
The Scientific Committee will coordinate the process of review and assessment of all submissions. It will also make final decisions regarding the program. Any abstract previously published or presented at another national or regional meeting is not acceptable for presentation at the THInC2021. However, new aspects of the previously published or presented material may be considered. All applicants are bound by ethical rules that prohibit plagiarism in writing or oral presentations. The primary contact for each abstract will be informed of the status (accepted/rejected) of their submission on March 2021. Presenters of accepted abstracts will be advised of registration deadlines to confirm places in the program at that time.
All selected authors will be automatically given the opportunity to publish their work – as a traditional paper – in a Special Issue of the EUROPEAN JOURNAL OF TOURISM RESEARCH (Scopus).