Equipa de Investigadores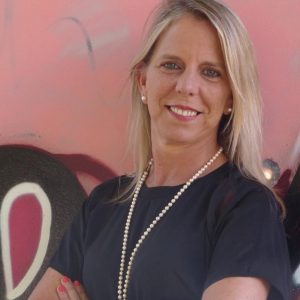 MAFALDA PATULEIA
Mafalda Patuleia has a PhD in Tourism from the Faculty of Economics of the University of Algarve. Graduated in Tourism at INP and obtained a Master's degree from ISCTE in Communication, Culture and Information Technologies. She is the Head of Tourism Department of the Lusophone University  in Lisbon and Dean of the Higher Institute of New Professions (INP), where she also teaches, among other subjects, Tourism Studies and Sociology of Leisure and Tourism. She teaches at various national and foreign universities. She writes in several newspapers related to tourism. She is also researcher at the Center for Research in Politics, Economics and Society (CIPES).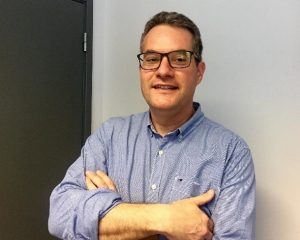 ÁLVARO LOPES DIAS
Álvaro Lopes Dias is Professor of Strategy at Universidade Lusófona and ISCTE-IUL, both in Lisbon, Portugal. He got his Ph.D. in Management from Universidad de Extremadura, Spain, after an MBA in International Business. Professor Dias has over 24 years of teaching experience. He has had several visiting positions in different countries and institutions including Brazil, Angola, Spain, Poland, and Finland. He regularly teaches in English, Portuguese, and Spanish at undergraduate, master and doctorate levels, as well as in executive programs. Professor Dias has produced extensive research in the field of Tourism and Management, including books, book chapters, papers in scientific journals and conference proceedings, case studies, and working papers. He is also researcher at the Center for Research in Politics, Economics and Society (CIPES).
FÁBIO CARBONE
Fabio Carbone is an expert, both as academic and practitioner, in the relations between cultural heritage management and tourism for the promotion of intercultural dialogue, global understanding and peace. He is currently lecturer in International Tourism Management (Coventry University) and Research fellow at the Centre for Trust, Peace and Social Relations (Coventry University), as well as Ambassador-at-Large of the International Institute for Peace through Tourism (IIPT).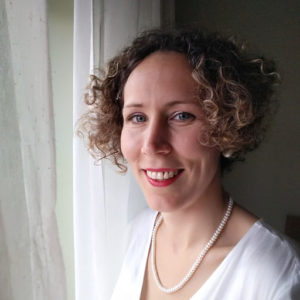 FIONA BAKAS
Fiona Eva Bakas, PhD, is a critical tourism researcher with international teaching experience. She holds a PhD in Tourism (Otago University, 2014), has 20 years of varied work experience (corporate and academic), and is currently a lecturer at Lusofona University, Lisbon. In 2017-2020 she was a contracted postdoctoral researcher in a nation-wide project on creative tourism in rural areas and small cities (CREATOUR), at the University of Coimbra and in 2014-2017 she conducted research into gender in tourism labour and into festivals and events at The University of Aveiro. Fiona is a member of research groups: CCArq (Coimbra), GOVCOPP (Aveiro), and ETEM (University of the Aegean). Her research interests are: creative and cultural tourism, events and festivals, gender in tourism labour, qualitative and action-research methodologies, cultural mapping, entrepreneurship, rural tourism, ecotourism and community engagement..
MARIA JOÃO MACHADO
Maria João Cardoso Vieira Machado (PhD in accounting) is an Associate Professor of ECEO – School of Economic Sciences and Organizations, at the Lusophone University  in Lisbon. She is also researcher at the Center for Research in Politics, Economics and Society (CIPES), with research interests in management accounting and tourism.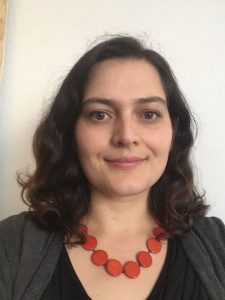 HELENA MARTINS
HelenA Martins is an academic from the city of Porto, currently lecturing at the Lusophone University  in Lisbon, after over a decade lecturing in the Polytechnic of Porto and the University of Porto, among other institutions. Her main research interests are the Worker-Organization relationship, Reciprocity in the Work Context, Development of Soft Skills, as well as Psychometry. She has been teaching in Higher Education since 2008 and working with consultancy firms in training and human resources management since 2004; she has been involved in international research projects and cooperations, including an Action 3 Erasmus Mundus Research program – "EMIC: Erasmus Mundus Intercultural Competences". She is also researcher at the CEOS.PP – Porto Accounting and Business School of IPP.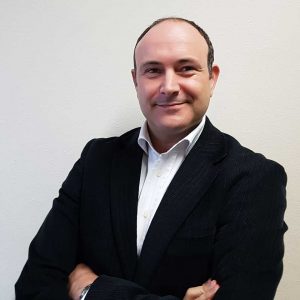 MARCO ANTÓNIO NOIVO
Marco António Noivo has been a portuguese Official Tourist Guide (Guia-intérprete) since 1996. Master in Arts, Heritage and Restoration Theory by the Faculty of Arts (Letters) of the University of Lisboa, is specialized in Cultural Tourism and the Historical-Military Patrimony of the Torres Vedras Defensive Lines. Since October 2019 he's a PHD Student in the University of Sevilla in the Doctorate in Tourism where he´s developing investigation in Battlefield Tourism applied to the Napoleonic Battlefields in Portugal and Spain. Graduated in Tourism from the Instituto Superior de Novas Profissões (INP), in Lisboa, where he has been teaching since 2004. He was one of the creators of the INP Tour Guiding Graduate Course in which he teaches and is a co-coordinator. Has coordinated and taught in specific training courses for tourist guides also internationally, namely in São Tomé and Cape Verde where he collaborated with governmental entities. As a Personal Travel Designer, develops products for Cultural Touring. Has integrated Lusófona's investigation group in Tourism in order to develop research in the areas of Heritage and Cultural Tourism, Military Tourism and Co-creation Experiences in Tourism.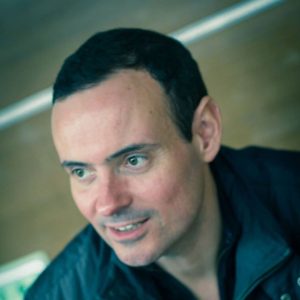 JOÃO ESTEVÃO
João Estêvão is a lecturer and researcher in the area of tourism studies at the Lusophone University of Humanities and Technologies. He has BA in Tour Operating Management from the Estoril Higher Institute for Hotel and Tourism Studies, in Portugal. João Estêvão holds a MSc in Local Tourism Destination's Management from the University of Barcelona, Spain. He completed his PhD in Tourism at the University of Aveiro, Portugal, under the subject of the adoption of Information Technologies by tourism destinations. He is a researcher at the Research Unit on Governance, Competitiveness and Public Policies (GOVCOPP) of the University of Aveiro and his main research interests are e-Tourism, Smart Tourism Destinations, and Tourism Destination Marketing.
ARTHUR ARAÚJO
Arthur Araújo is a PhD in tourism studies by the University of Aveiro and currently teaches at Lusófona do Porto and Lusófona de Lisboa Universities.  He has published works mainly in film tourism, slum tourists' motivations and destination imagery. Recent publications have appeared in Annals of Tourism Research, Journal of Travel and Tourism Marketing and British Food Journal. In the industry, Arthur has experiences in Brazil and Spain, in areas such as tourism accessibility, inbound tourism statistics and educational tourism. He is a researcher at the Research Unit on Governance, Competitiveness and Public Policies (GOVCOPP) of the University of Aveiro.
MARIA JOÃO SILVEIRA
Maria João Silveira is a PhD in Contemporary Philosophy and has a post-doctorate in Critical Thought. Born in Lisbon, she lived long periods in Spain and Italy, dominating both languages. She was a journalist in Lisbon, an activist in Navarra and teacher in Rome. She collaborated with the UN as a Women's Rights rapporteur, participating in dozens of fields of work as a volunteer. He teaches at Universidade Lusófona since 1998 in the area of Critical Thinking and Contemporary Culture. She is a researcher at CICANT/ULHT and a trainer in the area of Ethics, Leadership and Human Rights.