Lusófona THInC 2022 Tourism Summer School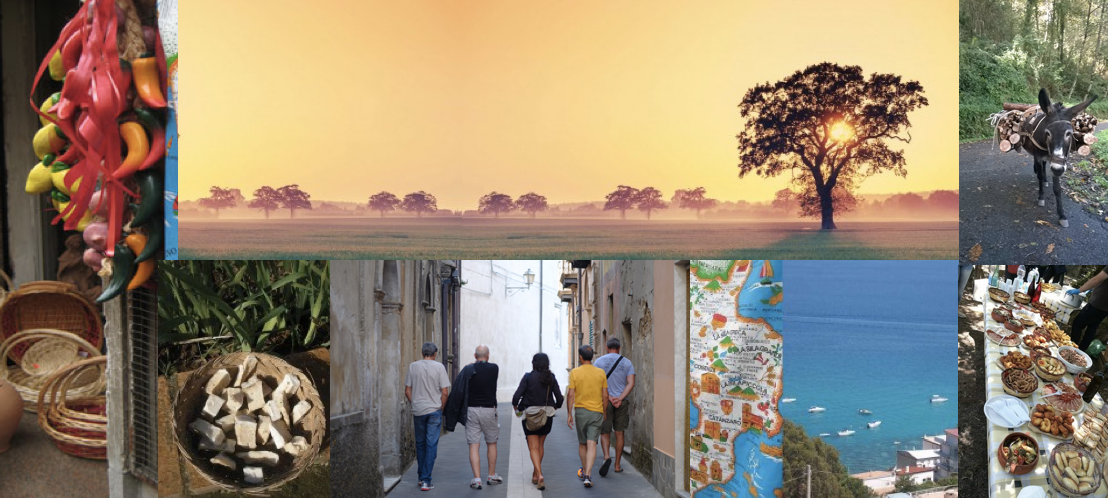 3rd – 9th july 2022
How you will spend the summer of 2022?
Why not experience an unforgettable summer in Calábria, Italy by joining the Lusófona THInC 2022 Tourism Summer School?
Lusófona University in collaboration with transformative tourism DMC, 'Jacurso da Vivere e Imparare', and the participation of selected academics from the University of Calabria, are organizing the Lusófona THInC 2022 Tourism Summer School, an in-person, 6-day Summer School in Conflenti, Calabria, Italy, 3-9th July 2022. The concept of transformative tourism refers to tourists who are socially and environmentally conscious and who employ tourism as a means of reinventing (transforming) themselves and promoting sustainable practices that have a positive impact on local communities. The purpose of this summer school is to interactively teach participants via theoretical workshops and participating in real-life transformative tourism initiatives in Conflenti village, about the great potential of tourism contributing to local development in a small area context.
The instructors will be tourism lecturers and researchers from Lusófona University (Portugal), the University of Coventry (UK), and the University of Calabria (Italy).
The village of Conflenti is located in the province of Catanzaro in the Calabria region of southern Italy, where the currents of the two seas, the Ionian and Tyrrhenian, meet, making it cool in the summer. Calabria is a region rich in history, spread over a territory that has born witness to several centuries of different dominations. This has meant a multitude of artistic influences and the discovery of several archaeological finds. Its cultural heritage dates from prehistoric times, with the "Grotto of Romito", left by the ancient Greeks, the park "Scolacium" created by the ancient Romans, and the baths of Acconia left by the Byzantines with the Basilica of Stilo, the various medieval settlements, and the Kingdom of the Two Sicilies. Some of the tourist attractions close to Conflenti are the wineries Statti, the production of liquorice in Rossano, and a silkworm farm that produces fine silk yarn in Cortale. Free from any contamination with modernity, Conflenti village seems like it is frozen in time. With its historic center full of ancient stone buildings and with its people who are the custodians of an oral memory full of ancestral knowledge, Conflenti silently and impatiently awaits you to discover its secrets during the Lusófona THInC 2022 Tourism Summer School!
Participants will be guided by international experts in a series of theory and practical learning experiences, held over 6 days. These theoretical-practical classes will be complemented by two study visits, one to Tropea, Coastal Tourism in the borgo piu d'Italia Small Towns, to research Coastal Tourism in Small Towns and one to Crotone where the association #IoResto, acknowledged by the UNWTO's platform 'Tourism4SDGs', will welcome and guide the participants in the visit to the coastal city. During the study visits, students will conduct research on the summer school topics of transformative tourism that contributes to local development in a small city context.
Participants have the possibility to join the 'Conversation Club', 1-hour daily conversational Italian class.
The Lusófona THInC 2022 Tourism Summer School will take place from 3rd to 9th of July, 2022.
Don' t miss this opportunity!
Develop greater attention to the interaction between tourists, the tourism industry and host communities, to foster true respect for cultural diversity, and a willingness to adapt to habits and ways different from their own.
Become aware of their role as consumers of the travel product, the role of culture and connection to place in the quality of the offer, and how tourism can contribute to local development in villages and rural areas.
Learn how to minimize the damage caused by the socio-cultural and environmental impact produced by tourist flows.
Respect and encourage the rights of local communities to decide on tourism in their territory, and with them to establish continuous relationships of solidarity cooperation.
Learn about the concepts of web marketing and new technologies for sustainable tourism in a small village context.
Increase inter-cultural connections and create international networks whilst improving language skills.
WHO should apply?
The summer school is aimed at tourism professionals, undergraduate and master's students who are looking to improve their tourism knowledge, by immersing themselves in an experiential-learning journey within a real-life community-driven transformative tourism project and working alongside academic experts to connect theory to practice. This summer school is a great opportunity for professionals and students that want to advance their knowledge in tourism, add to their current skill set, and acquire tools that will benefit them in the workplace.
What does the course include?
Outward and return transfer from local airport to the accommodation (at specified times)
6 days course
3 learning tours
6 Nights Accommodation
Activities and workshops with the local population and social activities
4 sessions of Italian Conversation Club
Important dates
Apply by:                                                      10th April, 2022
Acceptance letters:                                    6th May, 2022
Registration/Payment in full:                   31st May, 2022
How to apply: Students should apply for the Lusófona THInC 2022 Tourism Summer School by sending a short motivation letter to fiona.bakas@ulusofona.pt (maximum 500 words), listing their prior tourism knowledge and interests and indicating their level of English (B2 required). You will then be sent an email of acceptance, after which you will be required to officially register and pay for the summer school in order to participate.
| | |
| --- | --- |
| Subject | Hours |
| Tourism and SDG                                                  (Fabio Carbone, PhD) | 2 |
| Slow Tourism                                                         (Fabio Carbone, PhD) | 2 |
| Small Cities and Community Tourism          (Mafalda Patuleia, PhD) | 2 |
| Economics of sustainable tourism                            (Arturo Salermo) | 2 |
| Roots Tourism                                                          (Sonia Ferrari, PhD) | 2 |
| Creative Tourism                                                       (Fiona Bakas, PhD) | 2 |
| Cultural mapping                                                         (Fiona BakasPhD) | 2 |
| Digital marketing for sustainable destinations        (Arturo Salermo) | 2 |
| Total: | 16 |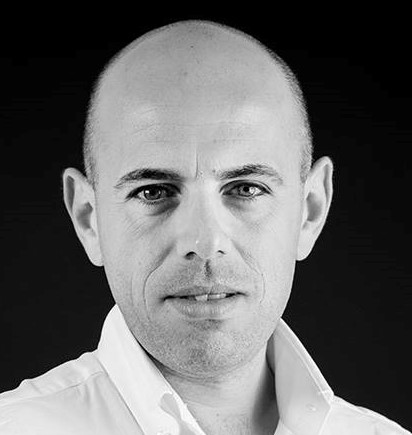 Arturo Salerno Since 1999 he has been dealing with Hospitality & Destination Digital Marketing, at national and international level. It manages strategic communication and online promotion plans for accommodation facilities and tour operators. Owner of Studio Salerno, a consulting firm in Hospitality Management and Digital Marketing, he participated as a speacker in the most important training events in the sector on the Italian territory. He believes without hesitation in the infinite possibilities of the network.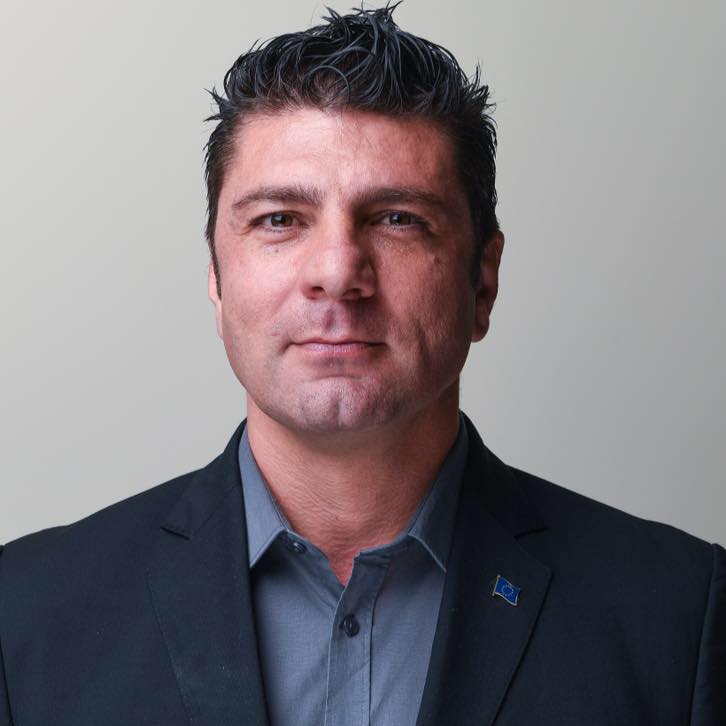 Fabio Carbone is an expert, both as an academic and practitioner, in the relations between cultural heritage management and tourism for the promotion of intercultural dialogue, global understanding, and peace. He is currently a lecturer in International Tourism Management (Coventry University) and Research fellow at the Centre for Trust, Peace and Social Relations (Coventry University), as well as Ambassador-at-Large of the International Institute for Peace through Tourism (IIPT).

Fiona Eva Bakas, PhD, is a critical tourism researcher with international teaching experience. She holds a PhD in Tourism (Otago University, NZ), has 20 years of varied work experience (corporate and academic), and is currently a lecturer at Lusofona University, Lisbon, adjunct lecturer at Dalarna University, Sweden and collaborative researcher at the Centre for Social Studies, Coimbra University. For six years, Fiona was a contracted postdoctoral researcher at Coimbra University in a research-action project on creative tourism in rural areas and small cities (CREATOUR) and a postdoctoral researcher at Aveiro University in a project on gender in tourism (GENTOUR II). She is a member of research groups: CCArq (Coimbra), GOVCOPP (Aveiro), ETEM (University of the Aegean) and TRIE (Lusofona University). Her research interests are: creative and cultural tourism, events and festivals, gender in tourism labour, qualitative and action-research methodologies, cultural mapping, entrepreneurship, rural tourism, ecotourism, and language tourism.

Mafalda Patuleia has a PhD in Tourism from the Faculty of Economics of the University of Algarve. She is the Head of the Tourism Department of the Lusófona University and Dean of the Higher Institute of New Professions (INP). She is also a researcher at the GOVCOPP – Research Unit on Governance, Competitiveness and Public Policies (Aveiro University) and at the Transdisciplinary Research Center of Innovation & Entrepreneurship Ecosystems (TRIE), with research interests in tourism and hotel management. She has produced research in the field of creative and cultural Tourism, including book chapters, papers in scientific journals and conference proceedings, case studies, and working papers.
Sonia Ferrari is an Associate Professor of Tourism Marketing and Place Marketing at the Department of Business and Legal Science, University of Calabria, Italy. She has taught Event Marketing, Service Management, and Tourism Management at the University of Calabria where she has also been a researcher since 1993. Her main research interests are: tourism and place marketing, roots tourism, spa and wellness tourism, tourism in protected areas and natural parks, event marketing, service marketing and management, and sustainable tourism.
She is Member of the World Commission on Protected Areas WCPA of IUCN (International Union for Conservation of Nature) since 2016.
For more information:
Fiona Bakas, PhD      fiona.bakas@ulusofona.pt
Register and Pay (after you have received notification that your application has been approved):  https://www.ulusofona.pt/formacao-livre/investigacao-em-turismo-transformativo-com-base-nas-comunidades-locais-calabria-italia