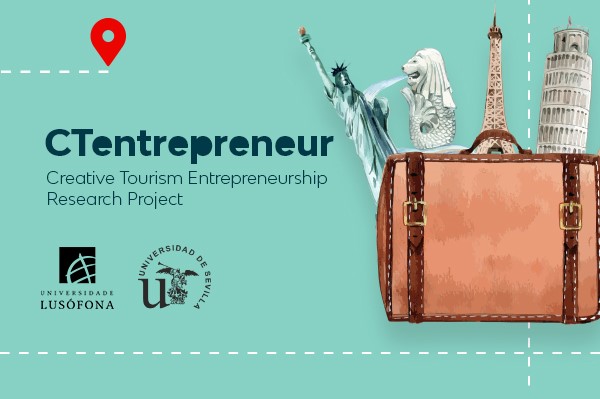 Objectives:
– To characterize the profile of the creative entrepreneur: their motivations, performance measures, competencies, driving factors, barriers, satisfaction, etc.;
– To analyze how it works in network with other local entrepreneurs;
– To understand how a particular place or city can attract/retain creative entrepreneurs.
What we provide:
For those who answer the questionnaire:
We are strongly committed to providing you with the benefits of answering the questionnaire, in particular:
– A summarized report on the results of the study, which could help each entrepreneur to develop his or her business in a sustainable way;
– For those who wish, we are seeking to make a book that shows their activities and which could be an excellent means of dissemination.
For the localities/cities/entities that collaborate in the diffusion of the questionnaire:
A detailed report on the results of the study, which may contribute to each destination assessing its competitiveness as a creative tourist destination. Based on this analysis and the information contained in the report, the destination may develop strategies that are more in line with the competitiveness factors.
For society:
The results will be mostly articles, books and chapters in scientific.
However, it is also intended to create a model that is applicable by society in general, including municipal decision makers, local tourism managers, among others so that they can develop creative tourist destinations.
About Us:
The research team is composed by seven senior and junior researchers from Universidade Lusófona (Portugal); Universidad de Sevilla (Spain).
Team leaders: Alvaro Lopes Dias, PhD., Mafalda Patuleia, PhD., and Francisco Espasandín-Bustelo PhD.
For futher information, please contact us.
alvaro.dias@ulusofona.pt
mafaldapatuleia@ulusofona.pt
Tel: +351 914740112
turismo.ulusofona.pt